Death By Design
Death By Design was conceived in 2017 out of the idea that we're all mortal and designed to die. This gives us the opportunity to capture the many facets of life through music without being locked into a stereotypical metal band. Although our name may imply it, we are not a death metal band. We're a straight ahead raw heavy metal band that will not disappoint!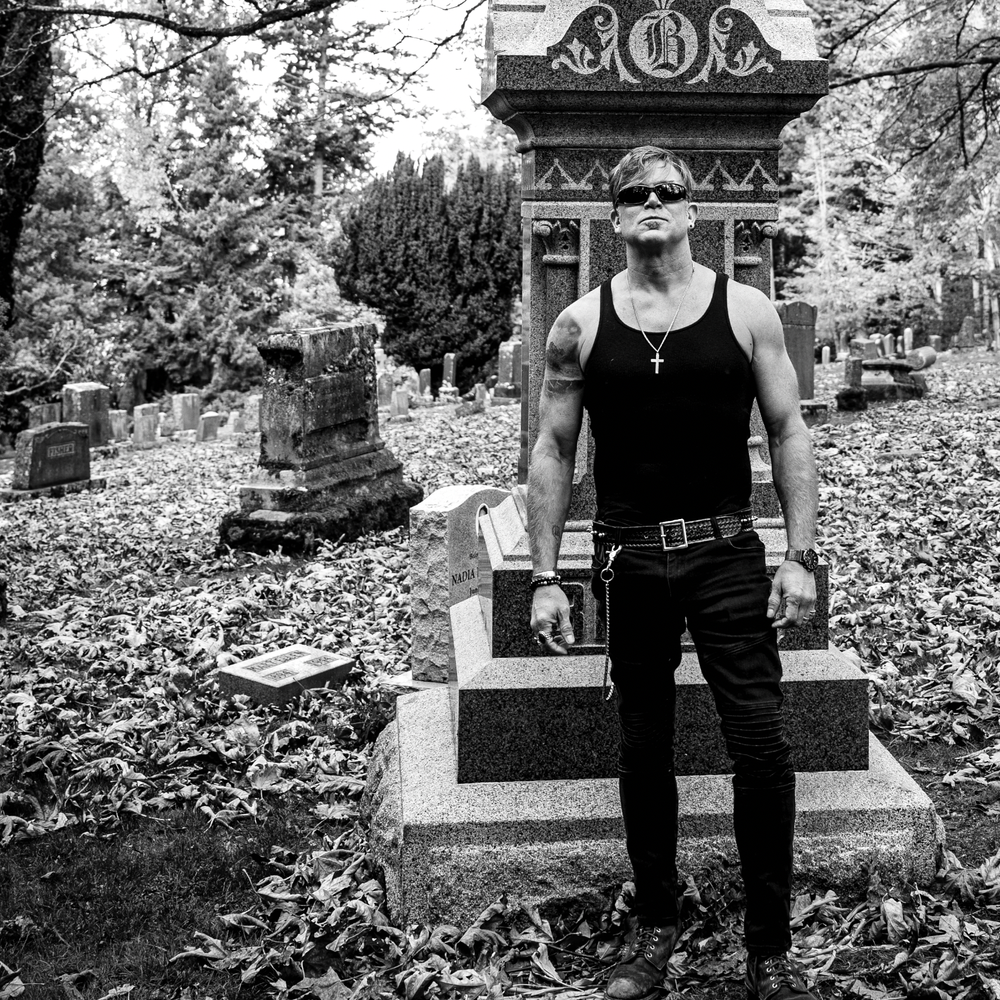 Eli Gootgeld
Lead Vocals
Eli first became interested in music at an early age. Exposed to live jazz, and a young friends violin, he quickly gained interest in making music. Growing up, multiple varieties of music, from a collection of over 300 albums,  were played constantly throughout the house. He was perpetually mimicking and copying the sounds he heard. It wasn't until his older brother Chris pushed him to start singing in high school, that he started to write as well. Some of his early childhood  influences were the Doors, the Beatles, Led Zeppelin, Black Sabbath, Metallica, the Kinks, the Cars, and the Police, and Van Halen. Later influences would include Soundgarden, AIC, STP, Metallica, Suicidal Tendancies, Anthrax , Megadeath, Pantera, Chevelle,  Avenged Sevenfold, Slipknot, the Misfits and Bad Religion. Eli's style has been constantly developing since the early 90s. Mainly performing  in southern Calfornia, where he played along side and shared stages with  bands like the Goo Goo Dolls, POD, Sublime, and Korn, to name a few. He has developed a melodic heavy rough with clean style. Being compared to James Hetfield, Corey Taylor, Phil Anselmo, with hints of Eddie Vedder and Morrisey  Eli uses, Audix (wireless stage), Senheisser, Shure (practice/stage) and Audio Technica (studio) mics depending on his needs  and their application.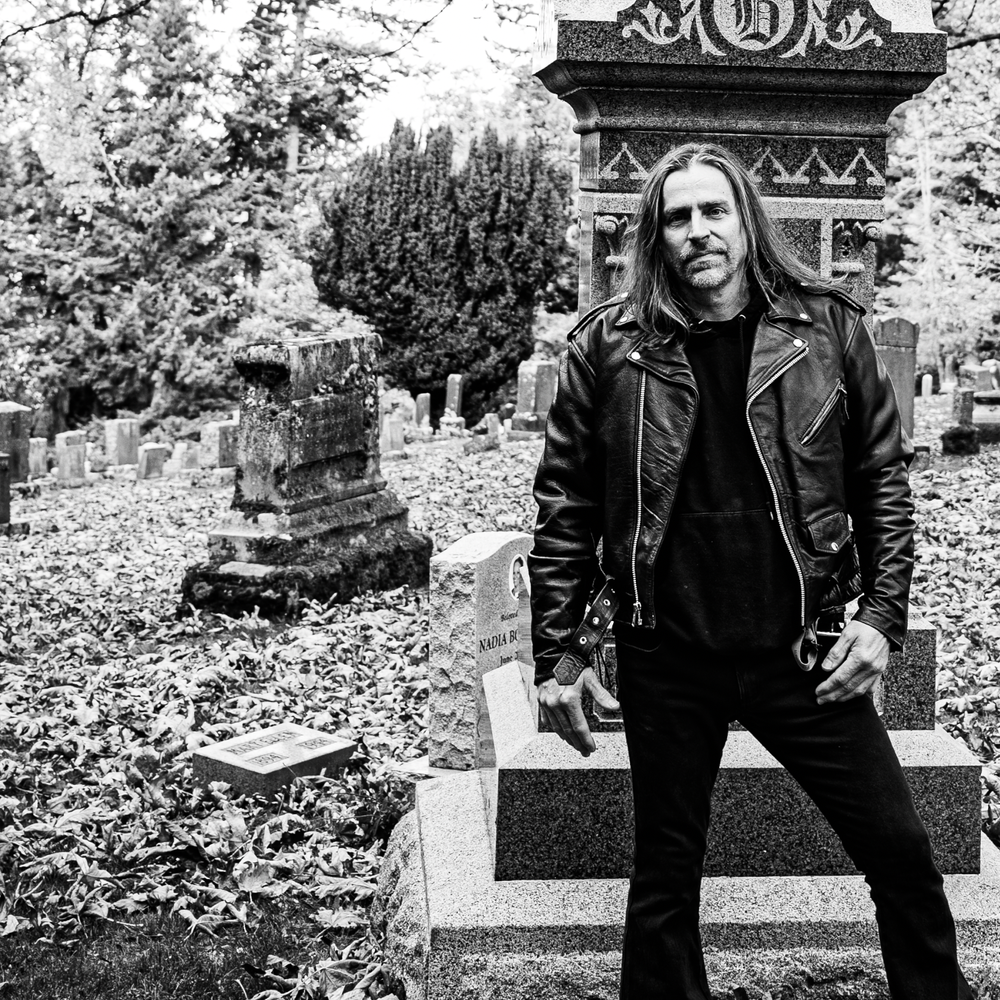 Andy Beech
Lead / Rhythm Guitars
Andy started playing guitar at 13. Van Halen and Ozzy being the most notable influences. Practicing guitar non-stop he sort of fell into his own style. Determined to be successful, he moved to LA in the 80s where he met Zakk Wylde and ultimately became Zakk's tech for nearly 5 years. This also led to meeting many other players and opportunities.  Being an avid luthier, the connections led to building guitars for not only Zakk, but Prince, Ricthie Faulkner, Anreas Kisser, among others. He is still actively running Dhaitre guitars from his birthplace, Bellingham WA.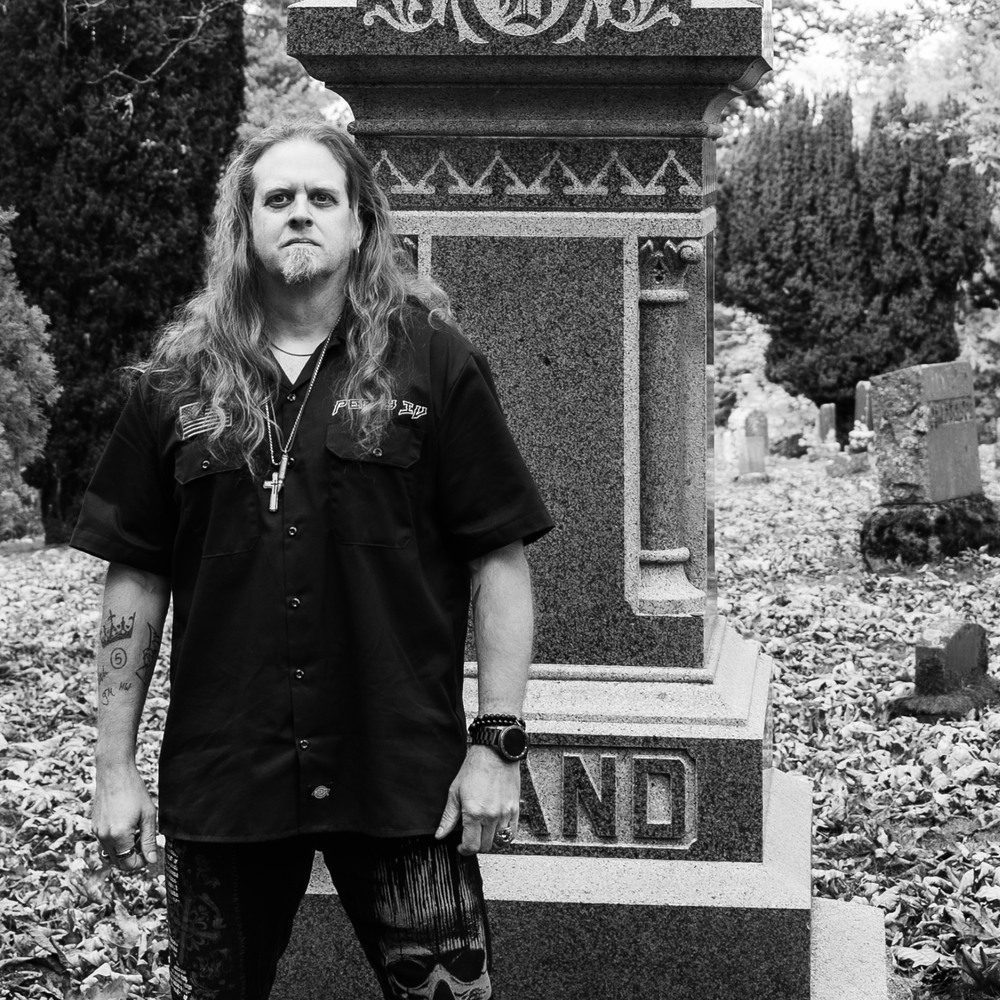 Perry IV
Lead / Rhythm Guitars
Perry's music career began at an early age. His mother was a concert pianist and naturally Perry studied piano for 3 years. He played trumpet in middle school and in high school picked up the baritone and guitar. His early influences were Kiss, Judas Priest, Iron Maiden, and lots of 80s hair metal: Stryper, Ratt, Dokken, Skid Row, GNR, Motley Crue, Poison, Metallica, Barren Cross, Bloodgood, Saint, Messiah Prophet, Megadeth and Pantera just to name a few. His modern influences are Alter Bridge, Tremonti, Avenged Sevenfold, Bullet For My Valentine, Chevelle, Corrosion of Conformity, Godsmack, 5FDP and Disturbed. Perry's sound has developed over the years to be a refined blend of Judas Priest and Metallica, combining classic metal crunch with an edge of modern metal assualt.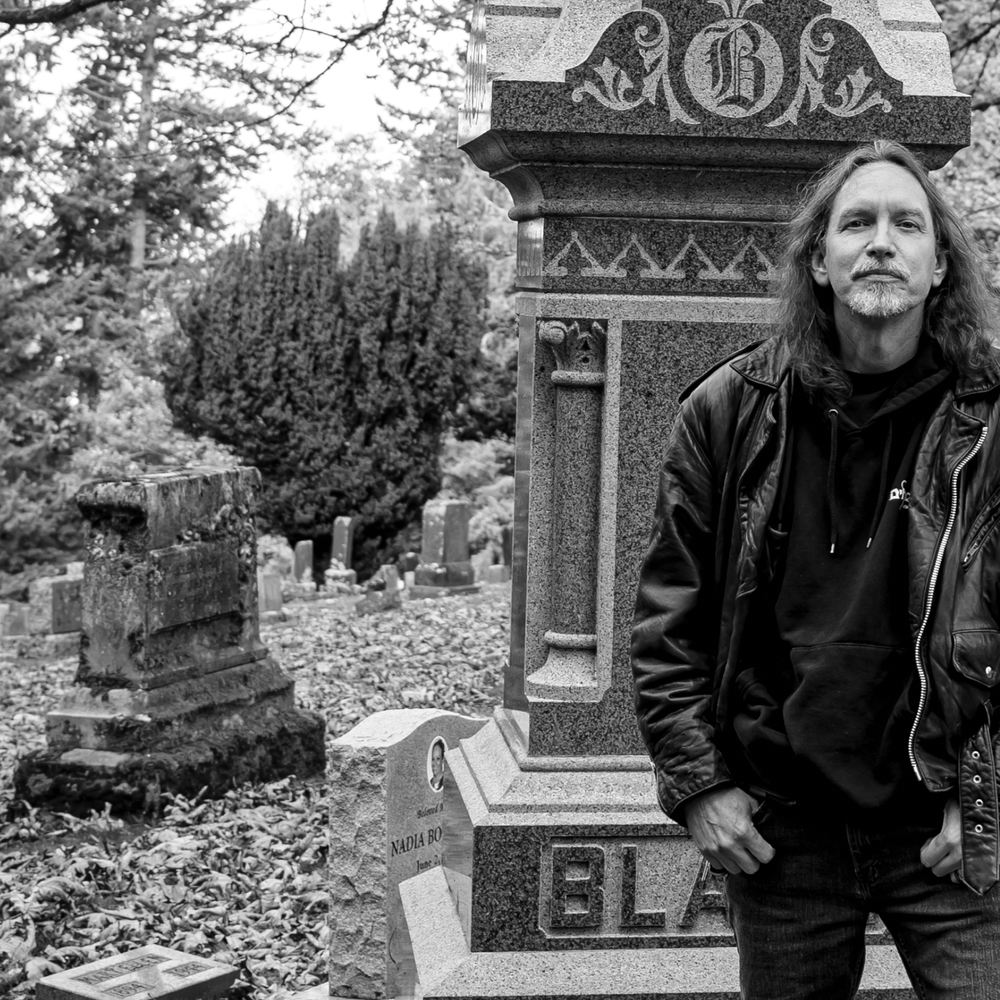 Eric Haven
Bass Tremolo / Distortion Abuser
Eric grew up surrounded by music, with his grandparents and parents introducing him to all sorts of different styles. After dabbling in the ukulele and guitar, Eric switched to the bass in 1982 at the age of 16, and started playing live in bars and clubs that same year. His main musical influence was Eddie Van Halen, and he worked towards bringing guitar technique into the realm of bass playing. These aspects of his playing are evident in his use of the bass tremolo bar, distortion, hammer-ons (tapping), and chords.
Eric spent his early years growing up in the SF Bay Area of CA playing in numerous cover, original, and tribute bands, including the very first incarnation of the VH tribute Atomic Punks. Besides Eddie Van Halen, Eric's other influences include John Gallagher, Billy Sheehan, Jaco Pastorius, Stanley Clarke, John Entwistle, Uli Jon Roth, Ritchie Blackmore, and Keith Emerson. His musical taste spans everything from Black Sabbath to Bach.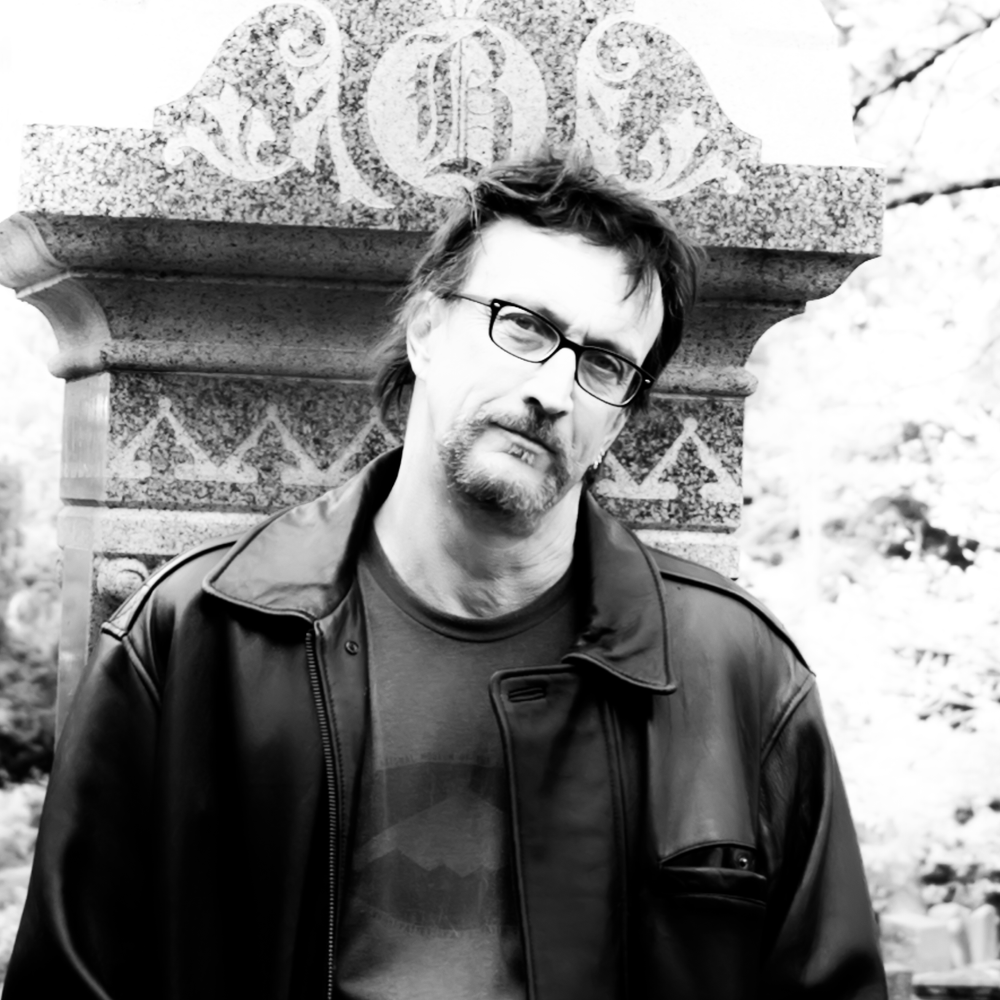 Doug Daniels
Concussionist
Doug Daniels has been hitting things with sticks for over 40 years. More recently picking up guitar, bass, and keyboards while teaching himself audio engineering. Doug's influences are rooted in anything metal, but also includes classical, jazz and big band. Doug is a man of few words, but he speaks loudly with his incredible drumming.